KLASSISKA FÖRSTÄRKARE
Audio Research startade sin verksamhet i hifi-erans barndom - redan år 1970. Målsättning då - precis som nu - är att konstruera produkter av allra högsta kvalité både vad gäller den tekniska utformningen och det ljudmässiga resultatet. Deras konstruktioner är till övervägande del baserad på elektronrör. Detta för att återgivningen ska få en tilltalade, varm ton som låter mer naturligt.
Den fantastiska upplösningen och detaljrikedomen i återgivningen saknar helt motstycke bland transistorbaserade konstruktioner.
REFERENCE 10 DUAL-MONO FÖRFÖRSTÄRKARE
En fullständigt balanserad dual-mono design från ingång till utgång. Helt separerade kanaler med individuell strömförsörjning för varje kanal och väl avskärmade höljen i metall.
Läs mer om Audio Research Reference 10 på deras hemsida.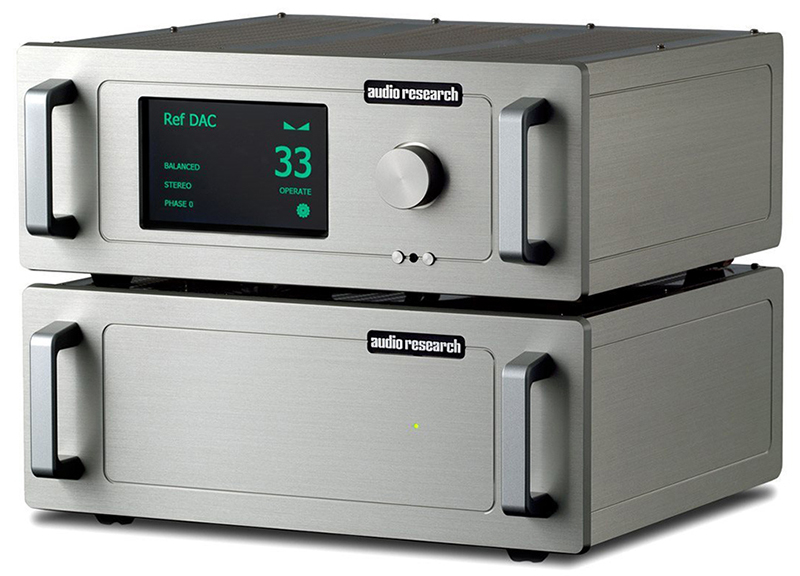 OMDÖMEN
"The ARC Reference 10 is one of the most thrilling, intoxicating, musically engrossing preamplifiers ever made." Sound Stage Ultra Review
REFERENCE 250 SE MONOBLOCK
En av de absolut bästa slutsteg som tillverkats av Audio Reseach under deras 42 åriga existens!
Så här beskriver de själva ljudet: "From the moment the music begins, the foundation of an exceptional musical experience is evident. Sound emerges from an inky black background, revealing microdetails and performance cues typically reserved for the live performance. Substantial, fundamental bass underscores the event with resolution and textural accuracy. Space around performers and groups of instruments stretch before you onto a lifelike stage with scale and body. Dynamics swing from silent passages to grand fortissimos without effort or strain. This is high definition listening. Läs mer på Audio Research hemsida.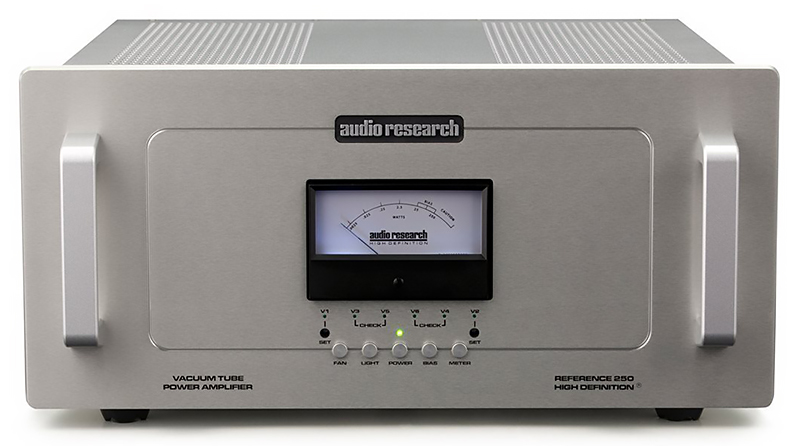 OMDÖMEN
"Sonically, the Reference 250 SE is the epitome of the "High Definition" tagline of its maker. First, the lack of background noise is startling, especially for a large tube amplifier. It's so quiet that it sometimes comes as a shock to hear an unexpected instrument seemingly "pop out" of nowhere"..."It is clear that this new amplifier is a world-class leader in the higher-power tube amplifier category." Absolute Sound, Januari 2017